Stafford Sports Injury Clinic
Find out about Sports therapy, what it is, how it can help and how to get in touch with our Stafford Clinic
How do you get a sports injury?
From our Stafford Sports Injury Clinic, Nicky and the team are busy helping people just like you back to health.
Recent research has shown that around 30%, that's a staggering 22 million people, of the UK, suffer a sports injury every year. So the chances are high that most sportspeople will suffer multiple injuries over their sporting careers.
On average a person participating in sports will:
Pick up 1-2 injuries per year
Take up to 5 days off work every year
Even worse, of all the people injured, 25% will not be able to carry on playing sport as a direct result of the sporting injury.
If you love your sport, want to keep playing and can't afford the risk of time off work, then you need to be proactive and make sure you know how to be as well prepared as you can be and know where to get the best treatment, so that if you are injured, you get back to full fitness as quickly as possible.
Sports Injury Rehabilitation
Sports Rehab Stafford, in fact, we can offer you a comprehensive guided and pain-free sports rehab programme. If you want to be leaner, more supple and able to enjoy exercise again we can help you.
Chartered Physiotherapists will make an enjoyable exercise programme for self-analysis. This will enable you to recover from an operation, return to sport, or simply improve your everyday life.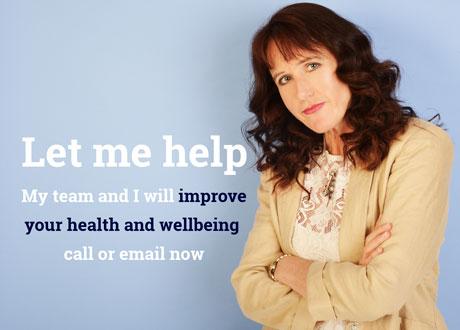 Sports Rehab Stafford
Benefits of a Nicky Snazell's Pain Relief Clinic, Sports rehab programme:
Resolution of neck or back pain
Reduction in joint pain
Greater strength and tone
Less stress and headaches
Improved looking, firmer, more supple body
Better posture and gait
Increased bone density
A return to sport with fewer injuries
Improved circulation and immune system
Your road to recovery following an injury will be a lot more effective and enjoyable when guided by one of our specialists. Contact Nicky Snazell to visit one of our Sports Injury Clinics Stafford.
Sports Injuries are normally injuries that are attributed to sports-type actions, Tennis Elbow for example, you can get tennis elbow from painting or ironing, these injuries are normally the result of repetition or using your joints and limbs in ways they might not be used to.
Environmental situations and stress can also contribute to sports injuries and lingering problems.  We prefer to find the root cause and work with our patients both physically and emotionally to really benefit them.
These range from sprained ankles in rugby, football, rollerskating, running and cycling. Knee issues are common to these sports as well. In Rugby neck, shoulder and spinal issues resulting from the ferocity of the sport.
It is surprising, but we also see injuries from bowls clubs, both indoor and lawn. Nicky Snazell and her professional sports injury therapists are here to help you heal and recover to the very best of your ability.
How To Avoid Sports Injuries?
Frequently Asked Questions