A big thank you to those who bought one of Nicky's books or some of our bespoke jewellery in April. You generated £60 which will be paid into the Red Cross and Blue Cross Charities specifically to help Ukraine.
For those who would still like to help, then we are selling Nicky's books and bespoke jewellery at bargain basement prices until we no longer have anything to sell.
We guarantee 100% of payments taken will go to these charities to
Help Ukraine
What services are provided at the pain relief clinic?
If you have reached this page, then you have most likely Googled "where can I get a massage near me", this is a common question that is typed into Google every day.
If Google has done its job and we hope that it has, then you are most likely located within a radius of about 60-mins to Stafford, and we are worth the travel!
We have a beautiful clinic, with parking.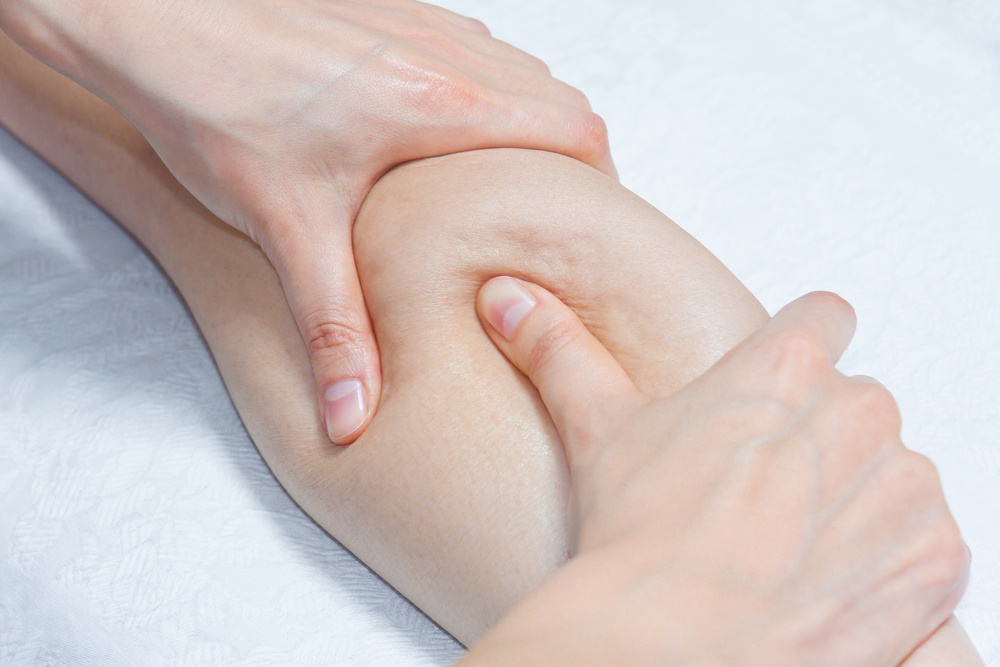 What areas do you cover for massage therapies?
Here at Nicky Snazell Pain Relief Clinic, we provide massage services to our clients who very often are prepared to travel to see us. We have had clients from the USA and from the United Arab Emirates travel over to see Nicky and the team for treatment.
The main bulk of our fantastic centre is for Stafford massage customers come from areas such as Stafford, Litchfield, Cannock, Rugeley and Uttoxeter for our massages and other pain relief treatments.
Is massage right for me?
There are a variety of massage types that are all designed to help, 95% of our customers who are looking for massage really do need it and value our support and massage service. We recommend checking out our testimonials and seeing what others think. But also by visiting the team you will find out what variety is best suited to your requirement.
Who has massage?
Anyone that understands the benefit but here are five patient types that are suited to our popular treatments:
Business owners and managers

 - Those with high-stress roles often benefit from shoulder and neck treatments.

Sportsmen and sportswomen

 - We often provide slightly more vigorous sports massage for this group. This helps condition the muscles and can aid muscle recovery. Cyclists, horse riders, football players, tennis players and rugby enthusiasts are just some of the sports we help.

The elderly

- Massage can help promote movement and circulation benefits, so we find that our older patients appreciate our services - Especially important if you are less mobile or sit for more extended periods.

Nurses & Doctors

 - Long hours, stress, and shift work means that Doctors and Nurses will choose to come and see us privately to help them cope with the job's physical demands.

Manual Labourers

 - Builders, factory workers, bar staff anyone that is repeating tasks will understand the physical hammering this can give to their bodies, joints and soft tissues.
Does massage work? 
Yes, it does, and our reviews support this, but long before Pain Relief Clinic, people have practised this type of therapy for thousands of years. 
If you are still not convinced then consider Physiotherapy, but either way,
Call Now 01889 881488. Erica & Jean will be happy to help
Physiotherapy – A Brief History
The beginnings of Physiotherapy date back to the late 1894 when four nurses formed the Society of Trained Masseuses. A Royal Charter was awarded in 1920, in recognition of the profession's high education and professional standards. It evolved over the following years until it became the Chartered Society of Physiotherapy (CSP) in 1944.
The CSP has been the controlling body for physiotherapy since 1944 and they work to the guidelines as dictated by NICE (The National Institute for Health & Care Excellence – a government body).  The CSP is predominantly geared towards the needs of the NHS and this is where the great divide has it's origins.
Physiotherapy Within The NHS Today
The NHS is a massive entity and has to constantly make difficult decisions on how and where to best spend the budget it is provided by the government. The lack of a sufficient budget has been a permanent factor in our lifetime, and as we all know, it is without fail subject to political football every election.
In recent years the NHS has moved towards 'hand off' physiotherapy. You will get a good diagnostic assessment if a face to face appointment is granted. However, hands-off exercises seems to be the normal 'treatment'. Follow up appointments, if really needed, are 15 to 20 minutes and are spaced 8 or more weeks apart.
Perception Is Reality
Understandably, the general public will think of the NHS first if they perceive they need some physiotherapy. After all, they have already paid for it in their taxes, so there is no extra cost. This of course ignores the fact that wherever you go, there is a time commitment which could mean time off work or even taking holiday. I reality, nothing is free.
If an individual has no former experience of physiotherapy, their perception of what physiotherapy is will be governed totally by their NHS experience and their perception, in the words of most of our clients coming from the NHS, and there are a lot of them, is it's a waste of time.
Now this is not good for the profession of physiotherapy, because all physiotherapists, whether they work in the NHS or not, are highly trained to provide excellent diagnostics and effective hands-on treatment.
Long term, this is not good for the physiotherapy profession
The issue is not the physiotherapist, it's the environment they choose to work in. And if that's in the NHS, then the shift is towards 'hands-off and in reality, how can you effectively treat if it's 'hands off'?
The real risk is that many will have their first and last physiotherapy appointment in the NHS. From their perception, this lacked any real benefit, and consequently, they will post physiotherapy to the dustbin for the rest of their lives and seek out alternatives like chiropractic and osteopathy.
Long term, this is bad news for the physiotherapy profession.
An Alternative Perception – An Alternative Reality
Many physiotherapists choose to work in the private sector because they are primarily motivated to make a real and positive difference to a client's life. In reality, they know they can only do that by being allowed to give as much treatment as is needed. That means sufficient time to be effective and the ability to follow up as frequently and as often as is really needed.
Skills Availability
As written above, the CSP has to work within NICE guidelines and this sometimes causes problems that can be avoided in private clinics.  As an example, a few years ago, NICE awarded acupuncture the gold standard for treating back pain. Then they made a complete U turn and said it was ineffective. The impact of this decision was that acupuncture was categorised by many in the NHS as quackery. Some of our part time staff, who also worked full time in the NHS, reported they were banned from using acupuncture, which they found very frustrating as they were using acupuncture very effectively in our clinic at exactly the same time.
Some years later, NICE performed their second U turn and approved acupuncture for back pain again. Without doubt many patients in the interim, who could have been helped from suffering severe pain, were probably left to taking pain killers and talked to about how to manage their pain.
Now compare this to what happened in our clinic. We had massive experience in using not only acupuncture, but also much more advanced techniques, and we had achieved substantial success in helping people get out of pain and be more mobile. Thus when NICE stated acupuncture as being ineffective, we simply ignored it because we knew it was incorrect and carried on helping clients, day in day out. Many clients even traveled from abroad for our skills in this period and that simply would not have happened if our treatments didn't work.
Technology
It may come as a surprise to many, but private clinics tend to invest much more heavily than the NHS into technology which can really help clients in pain. We don't have the restrictions of conforming to NICE dictates, and thus we have the freedom to look more broadly and move much faster. We also employ evidence based decision making and take account of clinical experience and client preferences.
We know this because when we employ physiotherapists from the NHS, we have to train them in new skills and new technology which they have never seen before.
What Does This Mean For You
Not surprisingly, we have many clients who start with us and then go to the NHS thinking they will get the same intensity and breadth of treatment as we provide, only to return weeks or months later expressing their frustrations of how little, if any, treatment they received.
Their perception was that physiotherapy was based on what we provided, and it seemed logical to go to the NHS and get the same thing for free. The reality was they experienced the great divide between private and NHS physiotherapy.
We doubt that future clients new to us will be any different. The truth is clients just don't believe us when we try to explain the differences.
You, however, are only getting this blog because you have already been to our clinic and hopefully you will thus better comprehend the great divide. That may not stop you from wanting to try the free option first.  If you do decide to give it a go, hopefully it will work for you as you will get a good diagnostic assessment, but the chances are you will end up waiting weeks to get an exercise prescription.
Your Choice
Ultimately it's your choice what you do. We can only advise as best we can and if you are in pain now, that would be to get to a private clinic as you will get out of pain a lot faster.
If you are in pain, we can help.
Call 01889 881488 now. Erica, Jean or Charlotte will be happy to help.
Picking up the kids? Over-exercising? Hunched over a desk all day? Lack of sleep? Lifting heavy loads endlessly throughout the day? and the greatest impact of all… stress!! Does this sound relatable to you??
Living is stressful, causing pain and discomfort
These are just a few of the reoccurring influences that impact patients' day to day lives and most likely, at least one of these issues impacts you some days. Understand this and you will understand why you carry tension where you do. This is a vital first step into living a pain free and less stressful life.
Read more to learn how you can feel better than you have for years and find out about our special offer…….
Stress is an unfortunate but often unavoidable side effect of your busy life. Not only does it impact you emotionally, but it can also manifest physically all over your body. Your muscles will cling on to this tension, making it hard for you to relax and over time, adhesions (bands of scar-like tissue, that can cause tissue and organs to stick together) start to form and slowly cause pain and discomfort.
Adhesions disrupt circulation and cause inflammation, and if left untreated, will steadily increase your pain and limit your ability to move freely, potentially anywhere and everywhere in your body. It is thus vitally important to get rid of adhesions.
In some countries GP's prescribe a course of deep tissue massage as their first line of defence
As an example, many patients find that their stress settles in their upper back and neck. It can sometimes feel as though your muscles are playing a 'tug of war' against your head leading to tension headaches and migraines.
We all instinctively know about the relationship between everyday living and pain plus restricted movement. For those of us who have experienced good quality massage, we also know that regular massage can have a massive impact on limiting these symptoms. It should thus come as no surprise that in some countries GP's prescribe a course of deep tissue massage as their first line of defence. They estimate that if their patients had regular deep tissue massage, then their waiting lists would be halved. That's a pretty strong, well qualified supporting argument for the benefits of deep tissue massage.
A deep tissue massage is beneficial in reducing physical stress and relieving emotional stress, as it aids in relaxation by slowing the heart down and encouraging the release of the 'happy hormone' serotonin. Deep tissue massage works into the deeper layers of fascia (connective fibrous tissue beneath the skin) causing them to loosen, lengthen and relax. This is why after a massage it is quite common to feel much more relaxed and in turn get a better night's sleep which also helps to alleviate symptoms.
Massage is not new
Massage therapy began around 5000 years ago in China, India and Greece where it was considered as a sacred system of healing. Fast forwarding a few centuries, in  Greece athletes used massage to condition their bodies before competitions and doctors would often apply herbs and oils in combination with massage to treat various conditions. This is no different today. Many athletes across many sports will have regular sports massage to maintain flexibility and minimise pain.
The public only has to look at sports athletes to see evidence of the benefits of regular massage
Romans would travel to the baths for 'spa' treatments and full body massages, to stimulate circulation and loosen their joints- a remedy we still use to this day. So, massage and its positive benefits have been around for a long time.
What are the benefits of regular deep tissue massage for you?
Simply put, there are a lot of benefits, and they all add up to less pain, more flexibility, more enjoyment and a better quality of life.
Breaking down the benefits:
Improve your quality of sleep
Reduces your stress and lowers heart rate which provides an enhanced feeling of relaxation
Improves your mental alertness
Speeds up your recovery to soft tissue injuries
Improves your circulation
Stimulates movement of your lymphatic system, helping our body expel toxins
Improves your joint flexibility
Boosts your immune system by promoting white cell production
Eases muscle pain
Breaks down adhesions
Reduces your symptoms of long term or chronic pain
Releases your 'feel good' hormones which improves reduce stress, anxiety and depression by increasing levels of serotonin, dopamine and decreases levels of cortisol. This stimulates your feelings of relaxation and happiness and helps regulate your mood.
It Works
There is a reason that top athletes have regular massage and the reason is it works. It helps them achieve their best with less pain and more flexibility. The same goes for the GP's in countries like Germany, where a course of massage is prescribed before drugs. Why? Because it works.
Why not let regular deep tissue massage work for you. Let it make you feel better, more relaxed, more able, with less pain, and enjoy a better quality of life.
If you would like to get these same benefits for yourself, then please call the clinic now and book an appointment with Katie.  You won't regret it. In fact, after a few massages you will feel better than you have for years.
Call 01889 881488 Now
Erica, Jean and Charlotte will be happy to help
The key to gaining the real benefits of deep tissue massage is by having regular massages. The first massages have a lot to do, breaking down old adhesions and getting tired and inflexible muscles to move properly again. After that you will really start to feel meaningful benefits.
To help you reach that point, we are including a special offer in this blog. Book and pay for a bundle of four massages and get the fifth one FREE.
Help For Ukraine
Our world is going through troubled times, the likes of which most of us have never had to witness so close to home. The degree of suffering in Ukraine is inhumane. Watching TV night after night with the increasing levels of destruction and suffering made us feel that we had to help in some way and the most rapid and effective way we saw was by donating money to those who could provide immediate on the ground help to those most in need.  And this help is going to be needed for a long time to come.
We have thus started to contribute to two charities, the Red Cross to help people and the Blue Cross to help the animals also caught up in this tragedy.  We will continue to contribute long after the war ends as this will take years to make good the damage done.
You Can Help Us
We have also decided, until our whole stock is exhausted, to contribute 100% of the value of sales of both Nicky Snazell's books and her bespoke sterling silver jewellery to these charities.  All books have been reduced to £5, the large jewellery to £10 and the small jewellery to £5.
These are fantastic prices for high quality books and jewellery and you can buy these for yourself or as gifts for others.  Why not put away for future birthdays or Christmas or for a future therapists education.
Please help us help Ukraine. We guarantee 100% will go to these charities.
Thank you
Nicky & Alan
So, how do you choose your physiotherapy clinic in seven easy steps?
Physiotherapy skills and qualifications
The most important question - is the physiotherapist appropriately qualified and is there any evidence of ongoing learning and development? Although principals remain consistent, the skills and style of approach can be different as can the aftercare. Please make sure you get reassurances of qualifications and can see ongoing development of therapists.
Clinic Location
If you need physiotherapy, it is important to consider a local physiotherapist or one that is convenient to you. At Nicky Snazell Clinic we do provide specialist  physiotherapy to clients from all over the world who come to Nicky for healing, but in general, we would recommend that you consider a therapist who is within a commutable distance of your work or home location.  A commutable distance is 40-60mins for the right care, Nicky Snazell Pain Relief Clinic service; Stafford, Lichfield, Cannock, Rugeley & Stone.
Style of approach
Like people, physiotherapists are all different. While we hope that they all subscribe to the highest possible standards and approaches, it is important that you make sure that from the initial consultation you feel connected with your therapist and their unique style of approach.
Consider the following:
Have your questions been answered?
Did you feel a connection with the therapist?
Are you clear on the next steps?
Did the therapist explain costs?
Getting to the root cause
Spending time to find the root cause of pain is more important than the treatment itself. We find some clients have pain that is the result of unresolved childhood issues, bereavement and work-stress for example. Without spending the time to really understand your unique situation, often it can be like treating the surface of the problem and not the long-term view of the issue.
Ongoing Physiotherapy care
Once your initial condition and pain are 'fixed', ongoing care is essential. As they say, prevention is better than cure, so periodic check-ups and follow-ups will help ensure that you are maintaining your health. We quite often treat sports injuries and also recommend massage for clients which can relax and rejuvenate you avoiding the aggravation of the problem area.
Other services
Sometimes you may receive physiotherapy which can show that you would benefit from other services such as electro-acupuncture, the aforementioned massage. Does your therapist offer other services to support your wellbeing?
Customer service
A good physiotherapy clinic has a team who can facilitate customer support and great customer service, like helping you to book your appointments, reminders and periodic communication in the form of useful insights, tips and observations to help.
If you are looking for a Physiotherapist why not give our team a call: 01889 881 488
Pain is a very complex problem. It's also such a common problem that every person on the planet will at some point in their life suffer its consequences, perhaps only a little, but for some unlucky souls, it will be life-changing for the worse.
There are many factors that can affect the severity and longevity of the pain which is suffered. Many of those factors are in our individual control, so the good news is that each of us has the potential to dial in pain relief and reduce the impact of pain on our lives.
In this series of blogs, I will take you on a journey to help you gain a better understanding of pain and its causes so that you will be able to reduce its consequences on your quality of life.
My Qualifications In Pain Relief
For me, the study of the cause and treatment of pain has been a lifelong journey. As a child I witnessed first-hand the suffering caused by long term severe pain when my mother was bedridden for years with back pain. My childhood also came to an abrupt end when I was handed many of the responsibilities and duties my mother could no longer fulfil.
Needless to say, this episode was life-changing for me and it embedded an irreversible need to seek a better understanding of pain and more effective ways to treat those suffering pain. It started a lifelong journey that I am still on to this day. A journey that has taken me to many places around the world and given me the great fortune of working with experts in their fields.
At the outset, I had observed first-hand the inability of our western medical knowledge to effectively deal with severe pain and I thus vowed I would never restrict myself to the boundaries of western medicine alone. Why would I? After all, we all know that the best way to improve is to seek out those who excel. Thus my outlook has always been broad rather than narrow, inclusive rather than exclusive.
As a result of this approach, I will take you to places that perhaps you had not imagined, introducing factors that you would never have considered. I am highly qualified in western medical methods and only too aware of how it has, or in many cases has not improved over the last 40 years in dealing with severe pain. I thus make no apology for introducing ideas and concepts not considered by many of my peers.
However, I would forever regret not communicating my knowledge on pain relief to you and at the same time potentially leaving you to suffer more than needed. Ultimately it is then up to each of you how you choose your own future pain relief journey.
Why do we feel pain?
Pain is a normal human experience and we need it to survive. Pain is nature's warning system which is designed to protect us. Pain is the symptom and not the cause of a problem.
When someone brings us bad news, we don't shoot the messenger, do we? No, instead, we listen to what the messenger has to say, and then we go and find the real cause of the problem. It is exactly the same thing when it comes to pain. It is only trying to warn us that there is a problem, and it is up to us to seek out the true reason behind that pain. Where is the pain coming from and why? You can't put a fire out if you don't know where the fire is. Pain is no different.
Chronic pain has more to do with sensitive nerves and how your brain processes your lifestyle than the injury itself
Pain signals are sent to the brain for processing through the nervous system. Some nerves send control signals from the brain to the rest of the body. Others send signals from the body to the brain for feedback and processing. Each of us has around 45 miles of nerves connecting all our body parts to the spinal cord, so that provides a lot of opportunities for pain signals to be sent to the brain. The brain has to decide how to express that pain signal and that expression can vary wildly from one individual to the next.
As an example, I have seen patients with bone on bone contact in their knees and yet feel almost no pain, whereas others with far better cartilage cover suffer severely.
Our perception of pain is related to everything we are experiencing in our lives at that time. When we move better, eat better, are happier and less stressed, we minimise the pain we feel.
One secret to conquering pain is to find out what you have too much or too little of. It's all about balance, and any disruption in the delicate balance of your body can be a strong contender for the root cause of your painful life.
If pain is suffered for too long, typically more than 3 months, the brain can hardwire it in. One reason chronic, or long term, the pain has increased is that there has been too much focus on the localised injury and not enough on the significant contribution made by the nervous system and brain. In so doing, we have allowed the pain to be locked in the brain and no amount of localised treatment of where the pain is perceived to be felt will make any difference. Sadly, it's not uncommon for perceived pain to be felt when the cause of the pain is in a different part of the body.
Emotional Trauma
An extreme example of locked in pain is when it has been caused by an emotional trauma many years earlier and often from as early as childhood. This trauma has caused a locked-in physical condition which expresses itself as never-ending pain.  The trauma and pain are intertwined so tightly that both have to be released at the same time.
I have witnessed first-hand many such situations where the release of a muscle locked in spasm caused an emotional outflow and replay of the emotional trauma which was the root cause of the problem. This emotional venting led to a release from pain suffered sometimes 20, 30, 40 and even 50 years!
To summarise this necessarily brief introduction to why we feel pain, it should be clear that assessing pain is not a simple matter if the intention is to get to the root cause.
In my next blog in this series Your Pain Relief Plan Part 2  I will discuss the consequences of ageing and the differences between acute and chronic pain and why these need very different treatment protocols.
Call 01889 881488 Now
p.s. Don't try to book online at this time as that is only suitable for existing clients already being treated for an existing problem.
This is the fifth part in a series of blogs looking at the process of a physiotherapy assessment and treatment plan. If you have missed the 4 earlier blogs, then here are the links:
A Different Perspective On Your Physiotherapy Assessment
 The Subjective Physiotherapy Assessment
The Subjective Physiotherapy Assessment – Part 2
Your prescription is the final part of the physiotherapy assessment process. After we've got a connection. We have learned who your authentic self is. We've gone through the four keys analysis, to assess your immune system and general health. We have worked out what's going on with you in terms of food, movement, stress, lifestyle and the way that you use your mind. And we've looked and listened to your physical being, all the sensations that are going on your physical being. How sensitive you are. How much warmth, your circulation. The hesitancy when we move part of the body, the link with your eyes and your brain. The tone in that part of the body. And we've worked out what's going on, at that moment, to the best of our knowledge.
Only then do we decide on a tailor-made prescription for you, which can be a combination of many things. These may need to be in my clinic, or there may be a lot of things you can do at home as you don't really need us to be there for you, apart from just encouraging you along the way. It may also involve physical treatments, via just laying on hands, massage, that connection, dry needling, acupuncture, shockwave, manipulation, exercise advice. You name it, there's a myriad of physical hands-on treatments that we do.
We will write a prescription that's tailor-made just for you. It will be based on that moment in time, your immune system, your mind, your lifestyle and your available time. It will then progress to help your body get to the best you can be for your age, with whatever problem that you have. That is what tailor-made means. It means being listened to. And it means prescribing that medicine, be it in terms of a pharmaceutical drug, be it in terms of herbal medicine, be in terms in what we do, which is physically treating you and listening to you and looking at you holistically.
That's what we do.
If you are in pain right now and you feel confident we can help, then why not call. Erica, Jean and Charlotte will be happy to help.
Call 01889 881488 Now
p.s. Don't try to book online at this time as that is only suitable for existing clients already being treated for an existing problem.
Ok, you are in pain, you have tried the obvious remedies, like pain killers and anti-inflammatories or a bit of exercise, but they didn't fix the problem. You don't want to be on drugs for too long, so you are thinking about getting to see a physiotherapist to assess you properly and find out what the problem really is and how best to fix it.
This presents you with a number of problems, such as where is the best physiotherapy clinic to go to and is it experienced with helping your type of problem. If you have friends or family who can provide help, based on their own experiences, then great. If not, the next best thing is to look at Google reviews and /or ask on social media. If you want some help on how to choose a clinic and what you need to ask, then click on this link How to Choose A Physiotherapy Clinic
You may have assumed that a physical assessment will be the first step.
That is the mistake that so many make, missing out the vital steps of creating the right environment to build connection and trust, and gaining a deeper understanding of your important beliefs. Make that mistake and you are destined to gain so much less.
Many of the assessment skills we use at my clinic are not common in the UK or anywhere else in the world. I am fortunate to have studied and qualified at the highest level in specific pain relief techniques and as a result, I have learnt and ingrained advanced assessment techniques in myself and the rest of my team.
Thus today, I want to approach this from a different angle, one you might not have thought of as being important, but trust me, it's vital to a successful outcome. It's the environment of the assessment room, and that means not only your room but the physiotherapists as well when the assessment is being done virtually.
You see, we all have an inherent ability to recognise if there is a true focus on the problem and that you are being listened to. If the environment is full of distractions or interruptions, then your physiotherapist's thoughts will be disrupted and you will sense it. Your physiotherapist needs to be in the present moment, focussed and not allowing other thoughts to clutter up their head.
That's my number one piece of advice.
Clearly, the environment is much better when you are face to face with the physiotherapist who is assessing you. There's much less probability of distraction and that vital bond of trust is so much easier to build.
If your physiotherapist practices mindfulness techniques, they will induce a mental state capable of focussed attention on you. Your healing will commence as soon as you sense the caring intention.
I'm going to continue this explanation of how to achieve a successful assessment in more blogs. If you want me to keep with me on this journey, look out for my next instalment 'The Subjective Physiotherapy Assessment', which continues to look at this topic from a new perspective.
In the meantime, if you are in pain right now and you feel confident we can help, then why not call now. Erica, Jean and Charlotte will be happy to help.
Call 01889 881488 Now
p.s. Don't try to book online at this time as that is only suitable for existing clients already being treated for an existing problem.