What We are Doing About COVID-19 At Nicky Snazell Clinic
COVID-19 has had a dramatic affect on all our lives and not surprisingly at Nicky Snazell Clinic as well. Our foremost concern is the safety of patients and staff and we strive to stay fully up to date with the almost daily changes and wherever possible keep ahead of the curve. More on that later.
Screening
Even if you are an existing patient, but definitely if you are a new patient, we will take you through a screening process to make sure it is safe and justified for you to come in for treatment. There will be quite a few questions, and we ask you to bear with us on this as it's all in our best interests. For sure, the questions asked will constantly change in line with latest guidelines. Where the risk is deemed higher, then a more detailed assessment will be needed with a physiotherapist, before treatment can be authorised.
Please note that in cases where you may need to be accompanied, then that person also has to pass screening to be allowed on site.
Changes At The Clinic
All of our 13,000 plus patients will know that our aim has always been to create a welcoming, peaceful and relaxing environment from the moment you walk in the door. Well that of course, to an extent, went out the door when we adjusted rapidly to the pandemic. Our waiting room has been effectively closed and patients are now asked to wait in their cars until their allotted start time. At that point they should come in alone with a face mask on, use the readily available hand sanitiser and their therapist, wearing full PPE, will take them to the treatment room.
At the end of the appointment the therapist will, if necessary, book a follow-on appointment and we then ask that you go to reception, where we have installed protective screens, to pay in advance for the next appointment. To speed this process, we now only take payment by card and by touch whenever possible. Where a payment requires a pin, the terminal is sanitised after use.
We then ask that you leave the clinic immediately as we want to minimise time that patients are in the clinic. Please don't think we are being rude if we don't chat as we used to. We are minimising your time on site. We have also staggered the start times between therapists, to avoid multiple patients being on site outside of a treatment room at the same time.
Cleaning
All rooms are sanitised between treatments and thus treatment times will be slightly shorter. In addition, we use a spray which lasts up to 5 hours on surfaces and this is used on all common touch points every 3 hours. Thus, for example, when you open the door to come in, you can be sure that the handle and surrounding woodwork will have been sprayed and is as safe as is practical.
We understand of course that some patients will need to use the toilet and we request that if needed, you first advise us so that we can sanitise after each use. Note, however, that the toilet is also thoroughly sanitised every 3 hours with our 5 hour effective spray. Please try to avoid the need to use our facilities wherever possible.
Your Part
We require that you use a face mask which covers your mouth and nose at all times while inside the clinic. All of the available scientific information supports the need to wear masks inside a building. It is important for each of us to realise that wearing a mask helps protect those around us from us. By not wearing a mask properly, this would be putting our staff at additional risk and this is not acceptable.
Patients at times have found difficulty in wearing a mask, but we politely request that you must do so for the short time on site. Bear in mind that our staff are in full PPE all day to protect you.
Patients who do not comply with this request may be refused further treatment.
We also need your help in running to time. It is vital that you have vacated the treatment room on time, leaving sufficient time for the room to be sanitised. Any overrun will mean that patients will be held in the waiting room and this is not acceptable.
Payment In Advance
We have changed our payment procedure, as we now ask for payment in full at time of booking and in 99.9% of cases this has been fully understood and accepted. On one or two occasions, however, patients have misunderstood our reasoning for this. We have made this change by necessity, as many patients leave the building immediately after their treatment and it would be totally unworkable for us to have to continuously call patients to take payment. We had to come up with a single system for all, so this change is not a reflection on any one patient.
Staying Ahead Of The Curve
Part of our role is to stay up to speed with the ongoing changes caused by our government updates, but in addition, we, and in fact all of us, can choose to operate more safely if we wish. An example would be that last night Scotland announced that most COVID-19 infections were caused by meeting people from outside our household within our homes and thus banned this. In England a more relaxed position has been taken. It is, however, up to us to decide which position is more in our best interest. If we at the clinic feel it worthwhile to use more strict guidelines to help protect all, then we reserve the right to do so.
Having lived in the USA twice, I personally check in on their news channels and in particular I look for information from Dr Anthony Fauci, who is the USA's leading disease expert, having been advisor to the last six Presidents. He talks more openly and simply than we tend to get in the UK. He is also completely apolitical and is only interested in scientific proof. There is also a wealth of real world, scientifically based information put out by Dr Sanjay Gupta.
Yesterday Dr Gupta interviewed Dr Fauci and for those who want a better insight and understanding of where we are right now, then I recommend you watch the interview on YouTube.
For those who don't have time to watch this, here are some snippets:
Dr Fauci is optimistic that a vaccine may be ready for approval by November or December, based on the limited results available in the small-scale phase one and two trials. But, and this is a big but, the all important large scale phase 3 trials are double blind, placebo controlled trials and so even he has no idea what the current results are. In fact, nobody does, except one or two statisticians who see unblinded results. In simple terms, a double blind trial means that only the statisticians know who is getting the placebo and who is getting the vaccine being tested, not even the manufacturers, as the trial is conducted by an independent group. This is the gold standard for scientific testing and is not something that can be politically manipulated.
The best advice is that we must all wear face masks if social distancing can't be maintained.
What we didn't know a few months ago was that 40% to 45% of COVID positive people were asymptomatic, nor were we aware that a substantial proportion of the infections were coming from those who were without symptoms. That makes it overwhelmingly important to wear a mask.
There is a suggestion that some of the virus droplets in the air may be light enough to hang around and circulate, thus acting as an aerosol. The facts are we don't know yet, but in many respects, it doesn't matter. It just emphasises the advice given: wear a mask, keep your distance, avoid crowds, wash hands regularly, ventilate rooms.
Yes, the elderly are more at risk, but people with underlying conditions, at any age, are at risk.
The overwhelming issue is that we all need to get on with our lives while we minimise our risk during this pandemic. We believe we are taking every possible step to minimise that risk and that we have created a far safer environment than most.
Take care, be safe, think of others
Major National Shift of Opinion On Treating Chronic Pain
Some of you may remember the time when there was a national outcry about the so-called 'post code lottery' with the treatment on offer from the NHS varying dependent on where you lived.
Subsequently a new organisation, NICE (National Institute for Health and Care Excellence) was setup to take responsibility for authorising which treatments should be made available in the NHS. Those treatments approved were then to be made available by the NHS equally to everybody and thus put an end to the so-called post code lottery.
NICE thus has essentially total control of what the NHS can and cannot offer. Their published guidelines are broadcast by the press, radio and TV and as such the general public are influenced by the NICE recommendations. This in turn has an indirect impact on private healthcare providers, as the public perception on what is good, bad and ugly will align with what they see and read in the media.
Acupuncture In The NHS
Over recent years acupuncture acceptance in the NHS has generally been in decline, with some regions considering it quackery, using the NICE guidelines as support, while others still considered it a valuable treatment. Some of our own therapists who worked part time with us, and full time at the NHS, reported being banned from using acupuncture in the NHS and they came to us to retain their skills in what they considered a beneficial treatment.
Back Pain and Acupuncture
For a number of years NICE considered acupuncture as a Gold standard treatment for back pain. Then this decision was reversed, and acupuncture was considered as ineffective in treating back pain and this situation has persisted until recently. This was equivalent to swinging from the top end of a scale to the bottom.
New NICE Guidelines
On 3rd August 2020, NICE published a draft clinical guideline
"commonly used drugs for chronic primary pain have little or no evidence that they work and should not be prescribed. Instead it recommended that people with chronic pain should be offered supervised exercise programmes, some types of psychological therapy, or acupuncture"
Now this situation is nothing new. It has been known for years that the prescription of some drugs, such as opiates, are ineffective with chronic pain and yet have been overprescribed to the extent that it has caused an opiate dependency crisis. In the USA, the majority of drug addicts have been created by prescription drugs. Think about that for a minute. Ok, it is not so bad here in the UK, but the issues are the same.
Until the COVID pandemic hit us worldwide, the opiate crisis was very high profile and during that time Nicky was asked by 30 radio stations across the USA to speak and advise on other methods for treating chronic pain. In this she talked about the evidence of the inappropriateness of certain drugs on chronic pain and at the same time talked of the benefits and success she had seen when using acupuncture and even more so with dry needling. With over 13,000 patients and 30 years of treating, she had had a massive opportunity to see the evidence of the benefits of needling. So much so that we have quietly ignored NICE guidelines at her clinic.
NICE To Know We Were Right
So now NICE has done it's second U turn and acupuncture is recommended again for chronic pain, something we have persisted with throughout our existence. Of course, it's far too early to know what impact this will have on the NHS. While we would like it to be lifted out of the quackery branding, this will take quite some time, no doubt. That, however, is not our concern.
What Does It Mean For You?
For those who have been to our clinic for treatment, some travelling hundreds of miles or more, you will have most likely experienced our acupuncture skills. Some of you will have experienced and gained the benefits of dry needling.
For sure, the media is going to be talking about the benefits of treating chronic pain with acupuncture. That in turn is going to increase the demand for this type of treatment and raise the confidence level in the general public that this type of treatment can help them. This in itself is of tremendous importance as a positive mindset is so important to outcome.
Better yet, we can offer more effective treatments for chronic pain and at the very highest level available in the world.
Nicky Snazell is trained to the highest level in GunnIMS and worked directly with Professor Gunn, the forefather of todays dry needling. She has taught IMS internationally and is teaching her skills to the team at our clinic.
We have also recently added Jon Hobbs to our team. Jon is Chairman of the UK's Acupuncture Association of Chartered Physiotherapists (AACP), the body responsible for setting the standards of acupuncture training for all physiotherapists in the UK, whether private or in the NHS. Jon is also one of the worlds' leading acupuncture trainers and is passing his knowledge to our team during in house training.
The benefit to you is that you can be sure that our clinic has skills and knowledge which is at the very highest level in the UK. And now we have national support ………. again.
If you, or someone you know, is suffering chronic pain, then please contact us. We can help.
CORONAVIRUS LATEST UPDATE – 4th June
Due to changes announced by the Government on 3rd June, we will now be able to offer treatment by David, Dean or myself from 1st July.
There are changes to be COVID19 compliant so please read this.
But you no longer need to be in pain.
CALL NOW!
I am pleased to let you know that I plan to re-open my clinic for a limited number of either face to face or virtual (video) consultations from Wednesday 1st July. This will be in line with guidelines set out by Public Health England (PHE), COVID-19 Infection, Prevention & Control (IPC) and my professional body, the Chartered Society of Physiotherapy (CSP).
We have installed a new system in the clinic to allow virtual consultations. These have been tested and shown to be an acceptable alternative, in some cases, to face to face treatments.
The clinic will be initially reopening with myself, David or Dean on Mondays and Wednesdays. Opening times and staff availability will expand as demand increases.
Please be advised that Sarah has sadly left us and taken a position outside of physiotherapy. We wish her well.
As you will expect, both for your safety as a client and for the safety of my practitioners, considerable measures must be put in place which will greatly change the way that face to face consultations are carried out:
1. COVID-19 Symptoms Check
Clients must not attend if they are suffering, or have suffered, from any symptoms of COVID-19 in the last 7 days, or have come into contact with anyone suffering any symptoms in the last 14 days.
2. Screening
Every new client will be required to follow a 2-step process before a face to face consultation can take place:
Telephone triage – a short free call to establish what the problem is and confirm that neither you or anybody else in your household is suffering from COVID-19 symptoms. Questions like: are you feeling unwell, have fatigue, a fever, lost your sense of smell. 
Virtual assessment – questions to establish if you are deemed in a high-risk group to this virus; questions like, are you very overweight, a diabetic, have cancer, rheumatoid arthritis, any medical reasons why your immune system will be depleted. 
Then we would be asking specific questions about your problem to make a provisional diagnosis and develop a treatment plan that may include coming in for hands-on treatment.
For existing clients, a brief screening questionnaire should be answered over the phone or during your virtual consult, before booking a face to face appointment to confirm if you or a member of your household have COVID-19 symptoms.
Questions like, are you feeling unwell, have fatigue, a fever, lost your sense of smell.
For those clients not currently in pain, but would welcome advice on Wellness, a virtual consultation may be an attractive alternative, as it requires zero travel or risk.
3. Appointment Duration:
Face to face consultations will be 25 minutes, or a double session 50 to 55 minutes. The treatment time will be shortened slightly to allow time for cleaning. This will avoid increasing prices to cover extended sessions purely for cleaning.
4. Maintaining a Safe Environment.
When you attend a face to face consultation, please note:
Hand sanitizer or handwashing must be used on arrival and departure. 
You will be required to wear a face mask to further protect you. 
We will be treating in PPE (mask, apron, gloves). 
You will not be able to wait within 2 metres of another client inside the clinic whilst social distancing is in force. Alternatively, you may wait in your car. 
Only one person will be allowed in the clinic room at a time with the therapist (carers/guardians attending the clinic only by prior agreement). 
Where another person is required to provide transport for the client, that person will be required to wait in the car. 
Clients cannot bring children with them. 
5. Prices and Payment
• Our prices remain unaltered, although there will be slightly shorter treatment times to allow for cleaning.
• All virtual consultations will be charged at face to face rate per 30-minute session.
• I regret your virtual or face to face appointment will not be confirmed without payment in advance by card or BACS. This is due to the limited number of appointments on offer when we start phase one of opening.
• No refunds on missed appointments or cancellations without 48 hours' notice.
• Any cancellation by the clinic will be fully refunded.
6. Treatment
We will be offering the following treatments:
Acupuncture and Gunn IMS dry needling for pain 
Shockwave for painful tendons 
Laser for pain relief 
Joint mobilisation/manipulation for stiff painful joints and spinal discs 
Pulsed short wave for inflammation and pain 
Deep Oscillation Therapy for pain relief, swelling, stiff joints & tissue 
Exercise Prescription & Sports Rehabilitation & Biomechanics 
7. Post Treatment 
Ongoing appointments will not be booked on site. They must be booked by telephone during the opening hours of the clinic, starting as Mondays & Wednesdays only as of 1st July. As the appointment has been prepaid, this allows you to leave the clinic as soon as your treatment is finished.
Should you require a face to face consultation with myself or the team and agree with the conditions set out above, we will start with a phased return taking provisional bookings from Wednesday July 1st. Please contact me via email or telephone;
info@painreliefclinic.co.uk 01889 881488
Virtual consultations may be booked instead of live face to face if we deem it unwise for you to attend due to poor health.
Keep safe, healthy and active.
Remember your 4 Keys To Health: healthy mind, diet, body and lifestyle.
Warm Wishes
Nicky Snazell
BSc(Hons), BSc, FiSTOP, AACP, PE, MCSP, HCPC Reg
Consultant Pain Physiotherapist
For more information and address;
www.painreliefclinic.co.uk
Dry Needling Is Emerging As An Alternative To
Opioids: Style Magazine Newswire 12/12/2019
Maybe a sports injury is the problem. Maybe arthritis or some other health condition is the culprit. Regardless of the cause, nearly 20 million Americans suffer from chronic pain, worrying every day about flare-ups that interfere with their enjoyment of life. While many people turn to painkillers as their first line of defence, others are finding relief in opioid-free methods, such as dry needling.
"Many people view their pain as being a bad thing in itself, but actually it is nature's warning system, meant to protect us" says Nicky Snazell, a physiotherapist and author of 'The 4 Keys To Health' and other books. "We need to heed that warning and address the real cause of the problem, not just look for ways to mask the symptoms."
While Snazell says painkillers have their place, she prefers an integrative approach to combating pain, combining the most potent aspects of medicine with complementary therapies. Dry needling is one of the methods she's a proponent of and regularly practices.
For those unfamiliar, here's how the Mayo Clinic describes dry needling: A thin monofilament needle penetrates the skin and treats underlying muscular trigger points for the management of neuromusculoskeletal pain and movement impairments.
Snazell practices what is known as the GunnlMS method, which also uses dry needling to treat neuropathic pain.
Some professional athletes, such as NBA star Anthony Davis, have turned to dry needling to help them overcome troublesome conditions such as back spasms.
Research indicates that dry needling improves pain control, reduces muscle tension, and normalises dysfunction of the motor end plates, the sites at which nerve impulses are transmitted to muscles, according to the American Physical Therapy Association. This can help speed up the patients return to active rehabilitation.
"Dry needling is used as part of wider physiotherapy treatment and succeeds where other treatments fail", says Snazell, who for over three decades has performed dry needling with success on thousands of patients in the UK.
A few points the American Physical Therapy Association says patients should know about dry needling include:
The technique uses a "dry" needle, one without medication or injection, inserted through the skin into areas of muscle. Other terms commonly used
to describe dry needling include trigger point dry needling and intramuscular manual therapy.
Although there are similarities, dry needling is not acupuncture, a practice based on traditional Chinese medicine and performed by acupuncturists. Dry needling is based on modern Western-based medicine principles and supported by research. (There has been controversy in this area though,
with acupuncturists in some states trying to block physical therapists from using the procedure, saying they are infringing on the acupuncturists' turf}.
Physical therapists who perform dry needling obtain specific postgraduate education and training. When contacting a physical therapist for dry needling treatment, the association says, ask about their specific experience and education.
Beyond dry needling, medication, and other pain relief therapies, Snazell says those battling pain can also ease some of their sufferings through lifestyle changes.
"We need to realise that many causes of pain are self-inflicted and can be easily avoided," she says. "Find ways to lower your  stress  level. Change your diet to avoid such things as processed foods and excess sugar. Exercise regularly. All of these activities can play a role in helping you to reduce your pain and get more enjoyment out of life."
Author, teacher and Harley Street Physiotherapist Nicky Snazell on AACP training.
Over the years, Nicky has developed her own approach and has written five books on this. Central is the use of acupuncture and IMS and in Nicky's opinion 'the needle is an essential diagnostic tool'.
The clinic sends the team on AACP foundation and training days, which they find very beneficial. All four of the established physiotherapy team are AACP members and a new member is about to begin her AACP foundation course. Nicky encourages her staff to maintain AACP membership, as she "feels so much support from an organisation that has my back and that of my colleagues". Nicky also encourages her team to gain valuable CPD via attendance of the AACP conference and courses, which are guaranteed to include evidence-based medical acupuncture.
Nicky still treats patients four or five days a week, using her own approach, which includes skills learnt with the AACP. She is also writing her sixth book specifically for therapists and is offering in house advanced needling skills internships.
She can sometimes be found offering guest lectures at AACP events.
Physiotherapy Jobs Stafford - Apply NOW
Vacancy details
A rare opportunity for a physiotherapist to work at one of the UK's leading private clinics, a fantastic working environment in a grade II listed building, with a friendly and motivated team and a high level of technical support. The role offers the job satisfaction of being able to use all the practical MSK skills with which you were trained, plus an exceptional ongoing professional growth opportunity to learn new skills from our in house world-class knowledge base.
The successful candidate will be able to demonstrate a keen desire to work hands-on, be a strong team player and show an ability to think outside the box.  The clinic places equal importance on prevention as well as acute injury treatment. Our preventative, wellness program makes use of an in house developed and published health model.
FULL DETAILS HERE - Physiotherapist Jobs Stafford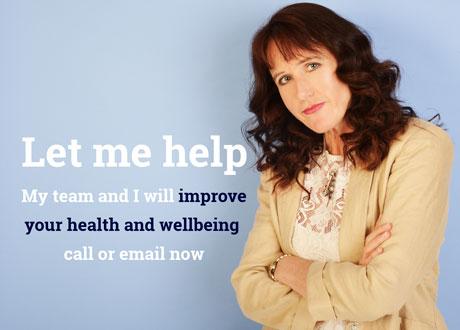 The Practical Application of Nicky Snazell's Advanced Needling Skills
Nicky Snazell is one of the worlds leading GunnIMS dry needling practitioners, having reached the highest training level and awarded a fellowship of ISTOP.  She has treated thousands of patients over nearly 30 years, taught IMS and presented on pain and health internationally, and written 5 books on pain and health.  Nicky is a recognised authority who attracts patients from all corners of the globe.
This internship will take you from previous theory and practical courses in which you were taught WHERE to put needles, to the essential and more important step of WHY and HOW.
Internships will involve one on one with Nicky Snazell, observing while she treats complex neuro-musculoskeletal cases.
She will elaborate on:
How you diagnose with a needle
The difference between Eastern-based acupuncture and GunnIMS dry needling
Physiological theories and anatomical placement of needles
Provide an initial understanding of the WHY of treating and HOW to mix with Eastern practice.
Nicky will also provide an understanding of how her 4 Keys approach gives a baseline to both assessing the patients healing time, plus the overall health of their immune system. This will guide the most appropriate type and intensity of treatment. In other words, the dosage.
Previous experience required:
Foundation BMAS or AACP course
Minimum of 3 years acupuncture practice
Chartered Physiotherapist or
Medic with post-graduate training in MSK and acupuncture
Internship days will start at 9:30 am and finish at 3:30 pm, with a 30-minute lunch break (please bring your own lunch), and will be held at Nicky Snazell's Clinic near Stafford.
Internship cost £250 per day
For more information, please call Nicky Snazell's Wellness & Physiotherapy Clinic on 01889 881488.
The clinic is in central England and has rapid access to most of the country, with an excellent motorway network nearby. Stafford is only 1hr 15min by train from London.
Most people have heard of acupuncture and understandably assume that if a treatment involves a needle, it must be acupuncture. This is akin to saying that everybody who uses a knife must be a surgeon. Our task is thus to look in depth at all the ways that needles are used so that you have a better understanding of what the differences are and thus can eliminate the confusion surrounding this type of treatment. By doing so, it will also hopefully help you gain confidence to try this form of treatment in the future and help you seek out the best type of practitioner for your problem
Acupuncture History
Historically, the use of the needle for treatment started in the east, most probably in China, many thousands of years ago. Thus, there have been thousands of years to refine and improve the understanding of acupuncture in Chinese Medicine, the latter being a complete medical system which looks at the whole body. It regards illness as the body being out of balance and thus seeks to identify why it is out of balance and then treats to redress this.
Discovered by the west just 200 years ago!
Acupuncture was only discovered in the west relatively recently, the last 200 years or so, and slowly but surely became more understood and used. Chinese Acupuncture is based on treating the flow of energy around the body and needles are generally inserted to a precise depth into the fascia in which the energy flows. Interestingly, our western technology now supports this theory (see page 5). The Chinese also understood that some areas of the body were locally painful and would needle these independently, calling them 'Ah Shi' points, translating as 'that's it' points.
Back pain is the most common cause of disability, so how do you get back pain relief?
In this page, we look at back pain relief and how this effects you. We also discuss the best solutions and make recommendations for those who are suffering. There is also a case study example of how this can help you and what the takeaways are.
All I want for Xmas is a new back & back pain relief
Are you a back pain sufferer? Do you want to recover naturally and quickly from chronic spinal pain? Be able to sit, stand, walk and play without the nagging fear of pain? Do you also want to avoid any side effects of long-term painkillers and anti-inflammatory drugs?
The spinal column protects our spinal brain and our wiring system, the nerves. Need I say more as to how important that is? Unyet, back pain remains one of the leading causes of disability, with the main culprit being Mr. Disc. This innocent looking cushion is filled with a sturdy jelly-like substance in a whirl not whip configuration of protective fibrous bands.
Better posture helps with back pain relief
Worn out discs are made worse by our old friend poor posture. Poor posture compresses not only the discs, but also small muscles, and nerves and capillaries, slowing up the supply of nutrition and oxygen to the spine. Worn discs are unable to protect the little spinal facet joints, and inflammatory osteoarthritis moves in. Arthritic facet joints are painful in their own right in 30 % of back pain and need strong muscles to support them.
If you have worn discs look to your muscles. Weakened back, stomach and butt muscles along with tight hamstrings all squash discs. Improving your fitness with back specific strengthening and stretching exercises will help to lessen the degeneration of your spinal joints. That's why father Xmas will be limbering up before attempting those chimneys.
Detecting a slipped disk
How do I know it could be a disc I hear you say? Well, let's self-diagnosed, it may be a disc problem if slumping in a chair makes it worse, or pulling knees to chest on your back, or picking stuff off the floor, or putting on shoes. Moreover, walking and leaning back relieves the pain.
If you are finding it harder getting out of bed, putting your shoes on, or sitting for periods of time, you need to look after your back. The magical thing about backs is that ageing does not have to be a pain, backs respond quickly to expert treatment and a self-help guide to lifestyle change.
Let me tell you about lady who came to me a month ago, I will call her Jo. Jo struggled to walk up the pathway to my clinic and sat with tears in her eyes looking as if someone had given her a death sentence. Jo had been told the same old story, "you have wear and tear in your spine, it will only get worse, learn to live with it. We will send you for some hands-off, exercise physiotherapy; you will need to wait a few weeks or months, as you are not deemed urgent.  We may consider a surgical opinion, and take these painkillers and anti-depressants for the foreseeable future."
Those words said in all innocence wiped out this ladies future, how could she care for her garden and house, and look after, play and hold her grandchildren?
You will be pleased to know Jo responded quickly to treatment and lifestyle advice and came into my office beaming yesterday, her pain was considerably better, the joint movement was fluid, Jo could stoop down and tend to the house and garden, and did not feel drowsy as she no longer needed her painkillers. That morning she had jogged half a mile with her grandson. She was living proof that with an integrative medical approach and a healthy lifestyle, that she could be fit and pain-free. The good news is that we know with 25 years of experience, that a synergistic approach of therapies, including the use of specialist technology, prevents a lot of the discomfort ageing can bring. I recently presented this in Spain at the z factor, and I strongly believe a long healthy pain free life is the best Xmas present you can receive.
For free info on backs browse my website, or let me know if you wish me to give a talk, together let's get over this epidemic of back pain.  Xmas treatment gift vouchers available. www.painreliefclinic.co.uk.  FB,twitter. 01889881488
Spinal Disk Bulge Physiotherapy For A Spinal Disc Rupture
Can a disc slip? The simple answer is no. It's a layman's term that is unfortunately very misleading to the general public."My disc has slipped out, can you put it back in" is not an uncommon conversation opener on the telephone. Of course, it's quite difficult then to get the caller to understand that this can't actually happen, which is why Spinal Disk Bulge Physiotherapy is key to recovery.
Let's look at the spine's anatomy and in particular the role of the disc.
The spine is made up of 7 cervical (neck) bones called vertebrae, 12 thoracics (middle) vertebrae and 5 lumbar (lower) vertebrae. The top 2 vertebrae in the neck are a little bit different, so putting those to one side, between each pair of the remaining vertebrae there is a disc, the purpose of which is to provide shock absorption and allow movement. The disc itself is attached strongly to the vertebrae and cannot slip out.
A disc is made up of a tough fibrous structure on the outside, layered in exactly the same way we make cross-ply tyres. On the inside, there is a soft, crab paste like moist material. As we age this tends to dry out. There are also end plates in contact with the vertebrae. The spinal disc is 70% to 90% water, so making sure you are well hydrated is very important to disc health.
There are two major types of damage to these discs. The first is when the disc is overloaded sufficiently to cause a protrusion, or bulge in the outer wall, as in the diagram above. This is similar to what you see on the side of a car tyre when it has hit a curb. Sometimes this is referred to as a slipped disc. It's not possible to just push the bulge back in, but specific exercises can help to relocate this and over time the disc may heal itself.
The second and more serious damage is when the overload has been sufficient to rupture the outer fibrous structure and force the inner material to squeeze out. This is called a herniated or ruptured disc.
What Are The Implications Of A Disc Bulge Or Herniated Disc?
A disc bulge will cause pain if it is central and compresses the central spinal column, or if it bulges to one side into the exiting nerves. In either case, if the compression is significant enough, it will cause pain and/or numbness and weakness and possibly loss of control in the limbs.
If the disc bulge is central it could cause problems down both sides of the body. If the bulge is on one side, it will only cause problems on that side.
If the disc has been ruptured or herniated, the same problems with compression of the central spinal column and exiting nerves can occur. In addition, if chemicals from the inside of the disc come into contact with the nerves, it can cause severe pain even without any compression of the nerves. In such cases, a course of anti-inflammatories will most likely be prescribed.
Can Spinal Disk Bulge Physiotherapy Treat A Disc Bulge or Herniated Disc?
In many cases, a bulging disc and a herniated disc will over time heal itself. The time required may depend on the severity of the problem and may take from weeks to months to resolve. Physiotherapy treatment can help reduce the pain much more quickly. The key is to get an accurate diagnosis through a physiotherapy assessment, possibly needing an X-ray or MRI. Treatment can include specific exercises to help reduce the disk bulge, Gunn IMS dry needling, electroacupuncture, laser, shockwave, core stability rehab and postural rehab. In severe cases, surgery may be needed.
If you have suffered a recent back injury or had a long-term problem then it's advisable to get your condition assessed and treated. We have extensive skills in treating spinal pain and clients travel from all over the UK and abroad to seek our help.
Call 01889 881488 now.